More than 84 million adults in the U.S. have prediabetes - that's 1 out of every 3 Americans! Yet, 9 out of 10 people don't even know they have it. The YMCA can help.
The YMCA's Diabetes Prevention Program is part of the CDC-led National Diabetes Prevention Program, which has proven that through healthier eating, increased physical activity, and a small amount of weight loss, it's possible to prevent or delay the onset of Type 2 Diabetes by 58-71%.
Through this Y program, participants meet regularly with a certified lifestyle coach to learn about:
Nutrition
Physical activity
Overcoming stress
Staying motivated
Together, they get the resources and support they need to meet program goals:
Decrease body weight by 7%
Increase physical activity to 150 minutes per week
Improve wellness and reduce diabetes risk
Take action now to transform your health
The YMCA's Diabetes Prevention Program is offered year-round in seven counties in Metro Denver, including the five YMCA Wellness Centers and over 20 community sites. 
The program consists of 16 weekly one-hour classroom sessions with monthly follow-up sessions for the remainder of the year.
To qualify, you must be 18 years of age or older and have a:
Prediabetic blood value
Diagnosis of prediabetes or
High score on a CDC diabetes risk assessment 
Click here to see if you are at risk of developing diabetes.
PRE-Registration is required. The YMCA's Diabetes Prevention Program is offered year-round in 7 counties in the Metro Denver Area, in addition to a virtual session. 
FINANCIAL ASSISTANCE IS AVAILABLE along with payment plans! 
To pre-register and check insurance eligibility, please contact us at communityhealth@denverymca.org or 720 524 2747.
Upcoming Sessions:
Join us for our first session to learn more about the program and get your questions answered by our friendly coaches. The program is a covered benefit for Medicare Part B Beneficiaries who qualify. The maximum class size is 18 participants. Note! All classes will be virtual. 
Begins Tuesday, April 6 | 6 pm - 7 pm - Information Session - Register here.
Begins Wednesday, April 7 | 12 pm - 1 pm - Information Session - Register here.
Now enrolling for Spring/Summer 2021 virtual classes!
National Institute of Health
Additional resources on diabetes, prevention and research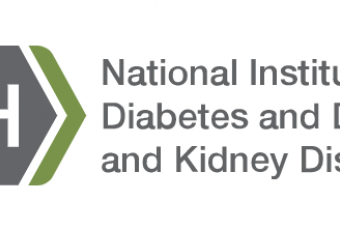 Center for Disease Control
The YMCA program partners with the CDC in preventing diabetes.