As a YMCA member, you'll find the resources you need to improve your own health and well-being while also helping to uplift the community around you through vital programs and services. 
Our wellness centers are conveniently located in Denver, Arvada and Littleton, and as a member, you can access YMCAs across the U.S. 
We offer a wide variety of fitness classes each week, including cycling, yoga, Pilates, BodyPump, HIIT and more.
Members receive up to a 40% savings on kids' swim lessons, day camps, child care, youth sports and more.
The Y offers a supportive community of people committed to strong values and relationships. 
Get Started
YMCA memberships are month-to-month and do not require a contract.

With the support of our donors, we offer scholarships to make the Y accessible to all. Learn more about our scholarship program.
Healthy employees create successful organizations by increasing a company's productivity, decreasing absenteeism and lowering health care costs.
Insurance Paid Membership
Learn more about SilverSneakers, Renew Active and Silver & Fit membership options.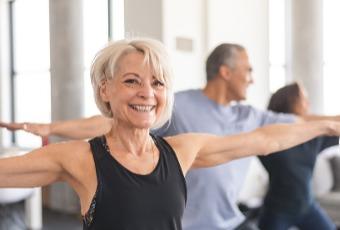 Through the generosity of donors, the YMCA offers financial assistance for membership and programs. The Y for all.