Find Hope, Harmony and Health at the YMCA.
Join in April for $1 with promo code SPRING2021
As a YMCA member, you'll find the resources you need to improve your health and the well-being of your entire family, while also helping to uplift the community around you through vital programs and services. 
Our wellness centers are conveniently located in Denver, Arvada and Littleton, (the Aurora Y opens in May 2021) and as a member, you can access YMCAs across the U.S. 
We offer a wide variety of fitness classes each week, including cycling, yoga, Pilates, BodyPump, HIIT and more.
Members receive up to a 40% savings on kids' swim lessons, day camps, child care, youth sports and more.
The Y offers a supportive community of people committed to strong values and relationships. 
Get Started
YMCA memberships are month-to-month and do not require a contract.

With the support of our donors, we offer scholarships to make the Y accessible to all. Learn more about our scholarship program.

Already a member? Need to make changes to your account or have questions please contact us here.
Healthy employees create successful organizations by increasing a company's productivity, decreasing absenteeism and lowering health care costs.
Insurance Paid Membership
Learn more about SilverSneakers, Renew Active and Silver & Fit membership options.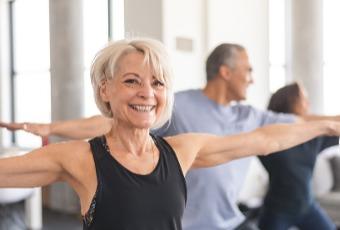 Through the generosity of donors, the YMCA offers financial assistance for membership and programs. The Y for all.
All new YMCA members receive a free 30-minute Health Start appointment with a YMCA fitness professional.